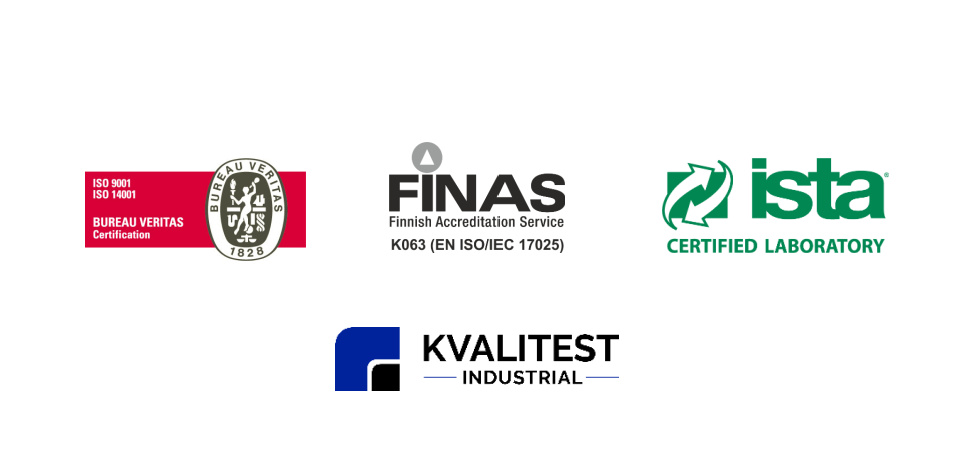 Certificates
Certificates of Kvalitest Industrial Oy

As proof of our investment in quality, customer-oriented service, sustainable methods of operation, management of environmental issues and responsible financial management, we have numerous certificates.
Bureau Veritas ISO 9001:2015 ja ISO 14001:2015
ISO 9001:2015 -certificate number: FI007320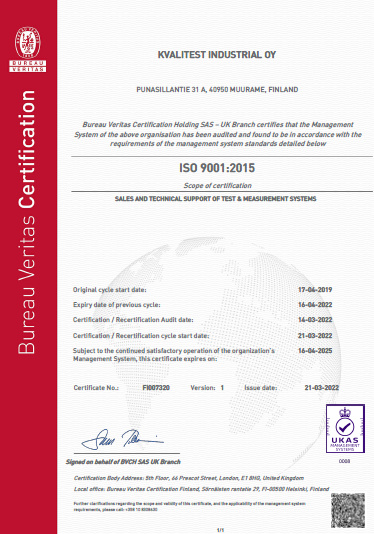 ISO 9001 -sertifikaatti pdf-muodossa
ISO 14001:2015 certificate number FI007325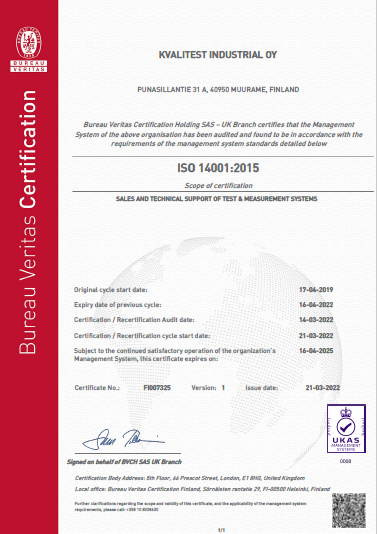 ? ISO 14001 -sertifikaatti pdf-muodossa
Our 1st ISO 9001 -ja ISO 14001 certification's number FIHSK10777902AB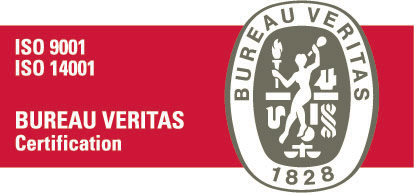 FINAS
We are Finas accredited calibration laboratory No. K063.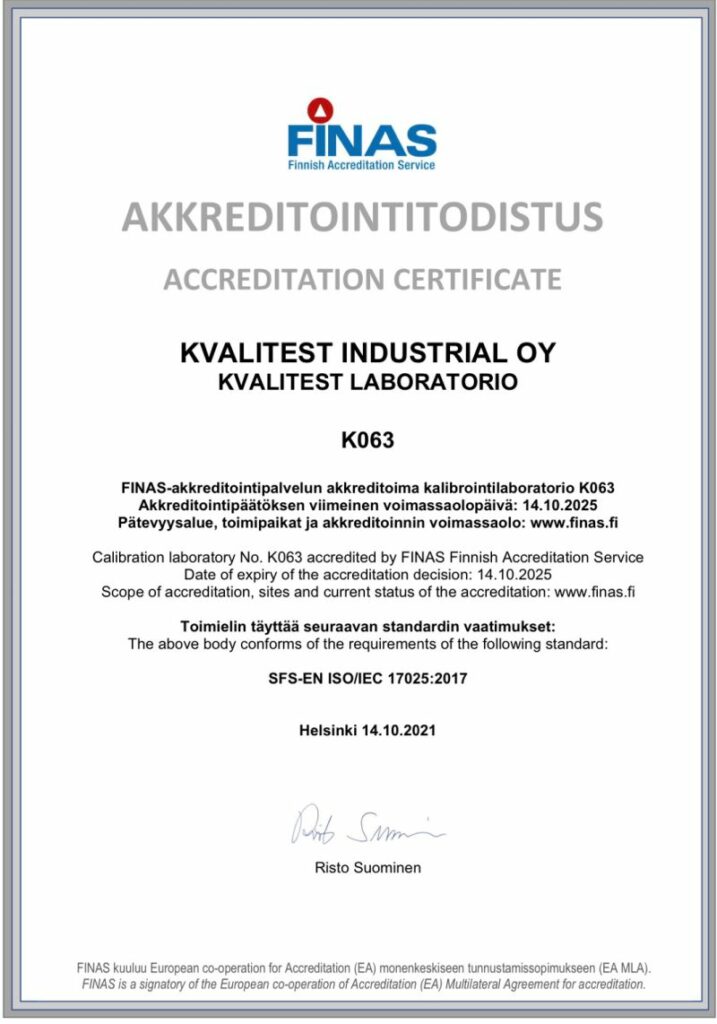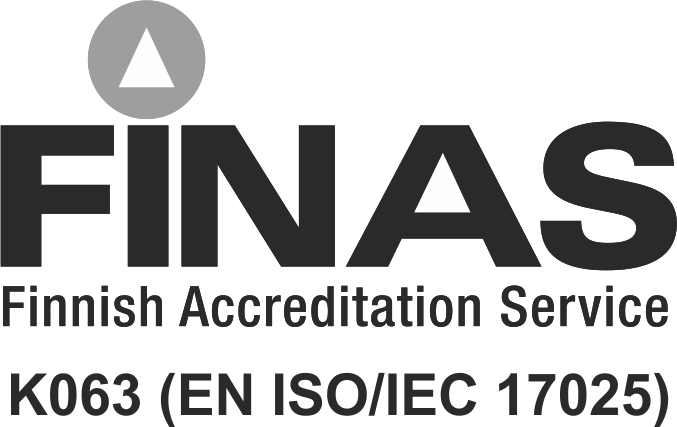 ISTA
ISTA Member ID: 11392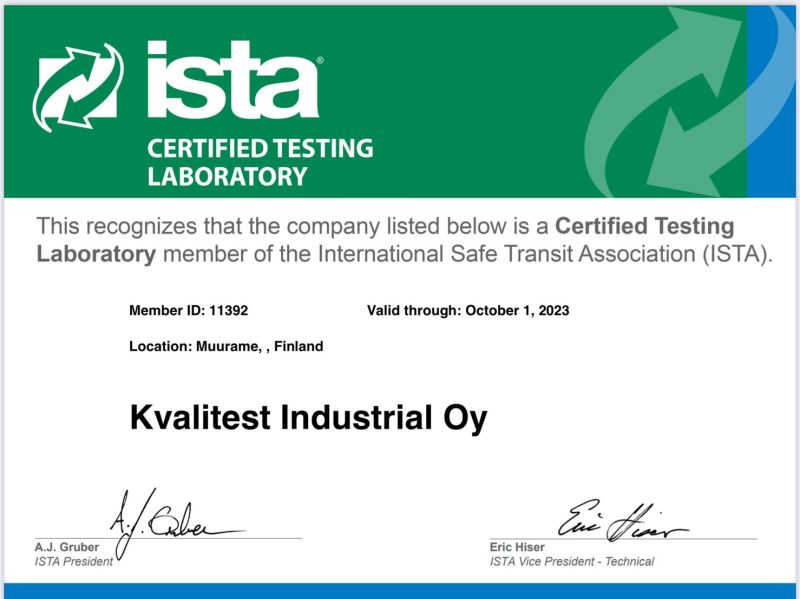 ASIAKASTIETO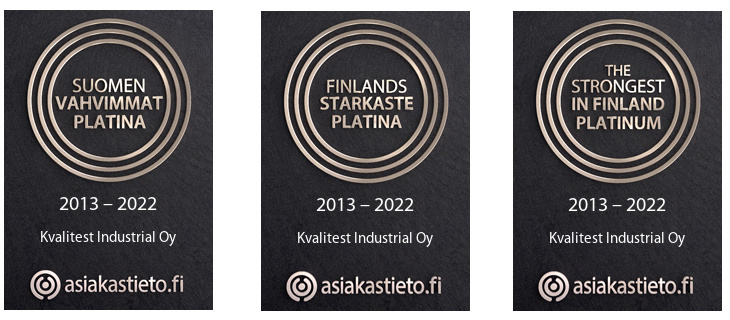 ? Sertifikaatti pdf-muodossa suomeksi
? Sertifikaatti pdf-muodossa Svenska
? Sertifikaatti pdf-muodossa English
Other important numbers
TRAC-number: 4-19-985-1152-16
DUNS-number: 65-185-5038
More information:
Taija Jolanki
firstname.surname@kvalitest.com
020 730 6070